Amy Tan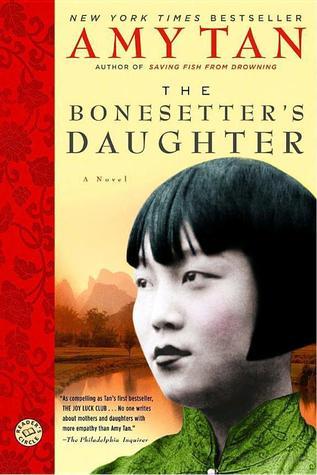 I'm glad I'm not Amy Tan. No matter how many problems I had with my mother, at least she was an American who could speak standard English. That didn't stop us from having problems, but at least we didn't have any cultural traditions against yelling at each other when we did.
I assume this book has a tinge of autobiographical experience to it in its telling of the conflict between mother and daughter, complicated by the daughter's being sandwiched in between her fully Chinese mother, and a wholly American life for the daughter. Caught in the cross currents of two cultures, they struggle to show their love for each other—a task that is made more difficult by the hidden secrets of the mother.
When a manuscript written in Chinese comes into the daughter's hands, the secrets begin to unravel as the daughter learns of the hardships her mother has survived to become the woman she is. Little by little the daughter learns to love and respect her mother even as dementia is pulling her away.
This is one terrific book.