Donna Tartt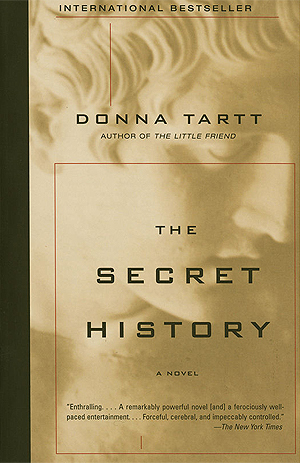 Donna Tartt is a fine writer. Her novel The Goldfinch is one of the best I have ever read, full of surprises. This being so, I wanted to explore her work. The reviews were mostly good for this book so I set out to enjoy it.
It was a puzzling book. It started out with a bang: five college students have murdered one of their classmates and wait for the body to be discovered. It's an engaging way to start out, and a large portion of the book is spend in a flashback of events leading up to the murder and the rest is aftermath.
Her descriptions of the characters are indelible. Her problem in this novel seems to be plotting. The books just runs out of gas at the end. The Goldfinch seems to indicate that her plotting is under control, and I look forward to her next novel with anticipation.