Susanna Kearsley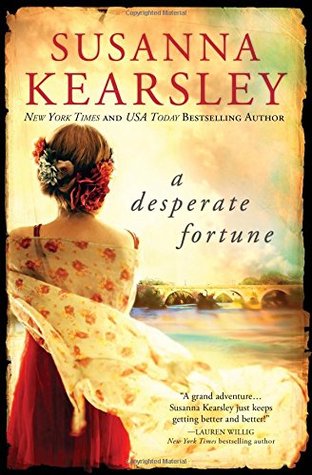 I heard an interview with Susanna Kearsley on the Smart Podcast, Trashy Books podcast, so-called because iTunes won't let Sarah Wendell call it Smart Bitches, Trashy Book after her blog. I've found quite a few new authors from this podcast or from book that they talk about. Susanna Kearsley is one such author. She is a lawyer, and sound very intelligent. I don't know what there is about romance that attracts lawyers, but several writers are lawyers.
I bought this book based on her interview and liked it immensely. Her heroine, Sara Thomas, is not typical. She is on the spectrum and has Asperger's syndrome. This works in her favor, as she is hired by a historian who wants her to decipher a coded book by a French woman who is involved in a Jacobite plot in France. She had started her journal in French, then switched to a code. Sara solves code for fun, although she not a professional cryptologist. Being between jobs in IT, she up for a job, especially one that requires her to spend time in France, not to mention the money, she decides to take the job. It takes a while but she is able to crack the code, with the help of a young boy, a son of the family who is renting her living space with them. From that point the book is a double story, that of Mary Dundas writing her journal, and Sara Thomas who is working to unravel it nearly 300 years later. I'd be hard put to tell which story more interesting.
Both heroines are appealing: two intelligent young women who are pushed into jobs that they are untrained for but very good at. Both become involved with adventurous young men that the people around them (or their own good sense) warn them off of.
A thoroughly good set of stories that won't insult your intelligence.